Recently, many users have encountered an error on the Facebook app. Whenever users tap on likes and reactions below a post, it shows "No data available".
Usually, it shows the list of people who have reacted to the post. But, Facebook now shows no data available and this message is frustrating users.
This issue appears on both your posts and posts from other users.
Let's find out what's causing the issue and some of the potential fixes that you can try.
Why Does It Say No Data Available On Facebook Likes
This error could be simply a glitch from Facebook.
Social Media Platforms suffer outages from time to time and Facebook might be going through this as of now.
There's nothing wrong with your device or Wi-Fi connection. You don't need to worry about this as the Facebook team may be already aware of this issue and might be working to solve it. Most glitches are fixed within 24 hours
If you're impatient to see the likes and reactions on your or other users' Facebook posts, here are some fixes that you can try.
How to Fix "No Data Available"
This glitch now seems to appear only on the Facebook app on Android & iPhone.
Here are the simple solutions to this.
Method 3 works best.
Method 1) Update your app to the latest version if you haven't done it yet.
Method 2) Clear Facebook Cache on your device. Here's how to clear Facebook cache on Android and iOS devices.
Method 3) Use Facebook Web: I have got the same error on the mobile app but everything is fine while I use the web version of Facebook.
Log in to your Facebook account on your mobile browser or computer and see the likes and reactions. You will be able to see who has liked and reacted to the posts. "No data available" error appears only on the app.
Here is the screenshot of the Facebook Web on iPhone.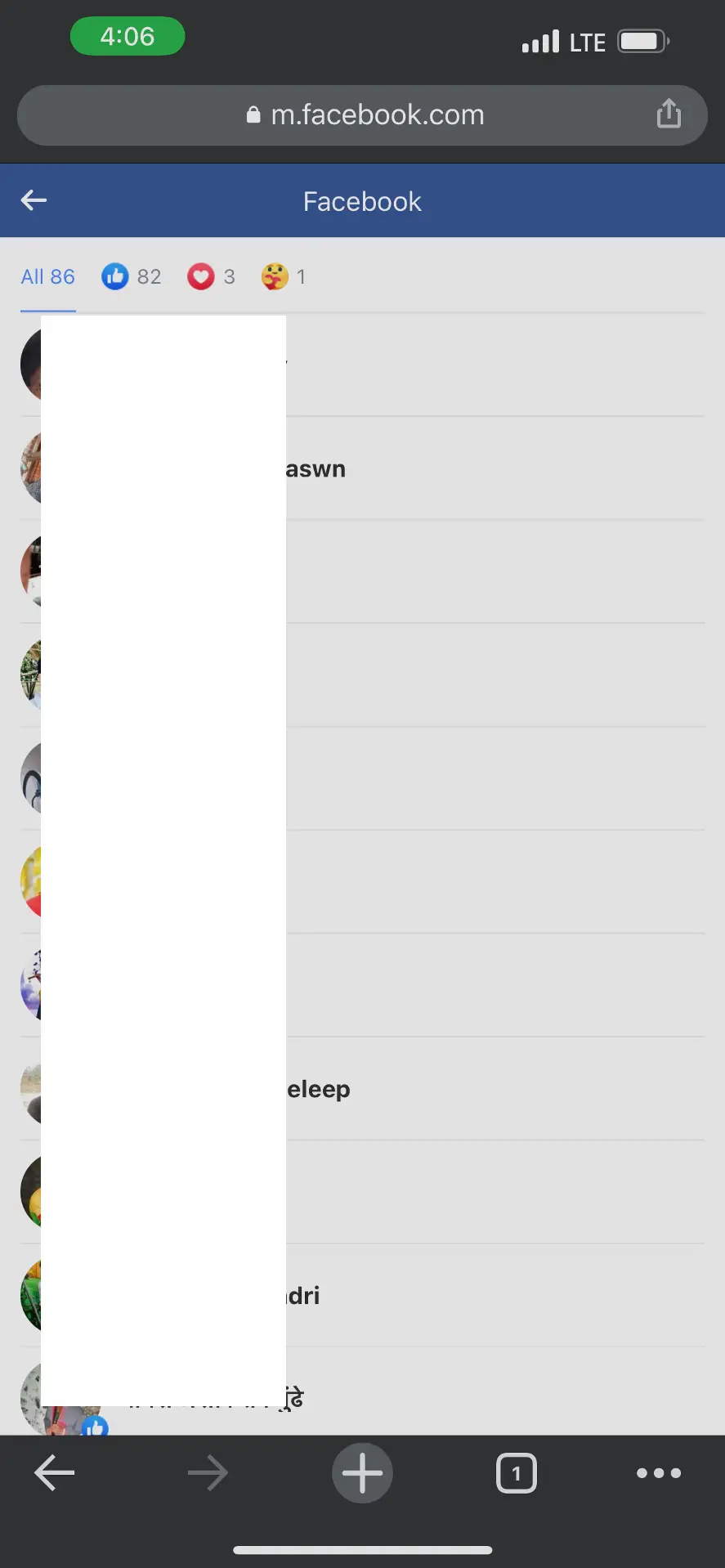 #Data #Facebook #Likes #Reactions howtotipsntricks.com